If it's not made by Zest, then it's not an authentic LOCATOR. 
Made and manufactured in the USA to the highest regulatory standards in the world, 
Zest LOCATOR is the most trusted name in the industry.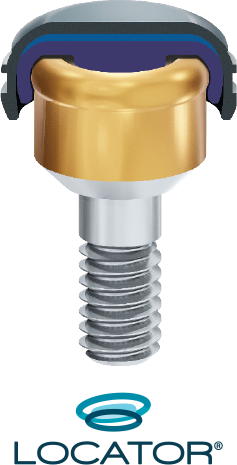 The original gold standard Attachment System.
Original innovative pivoting technology

Treats up to 40º angle correction between implants

Customizable levels of retention

Low vertical height

Self-aligning

Easy to use
"I have been using genuine Zest LOCATOR for the past 15 years simply because I want the best overdenture implant attachment for my patients. Genuine Zest LOCATOR abutments are the most trusted, popular attachment system in the country and dentists anywhere can service the overdenture."
Dr. Michael Scherer, DMD, MS, FACP
SEE WHAT LEADING CLINICIANS ARE SAYING ABOUT LOCATOR AND LOCATOR R-TX
Learn how the Zest LOCATOR Attachment has a pivoting cap allowing for unique function during loading.
Dr. Jeff Horowitz shares his experience with the LOCATOR R-Tx.
Dr. Luis Infante highlights a case when he used LOCATOR R-Tx to correct severely angulated implants.
THE PROOF IS IN THE PERFORMANCE